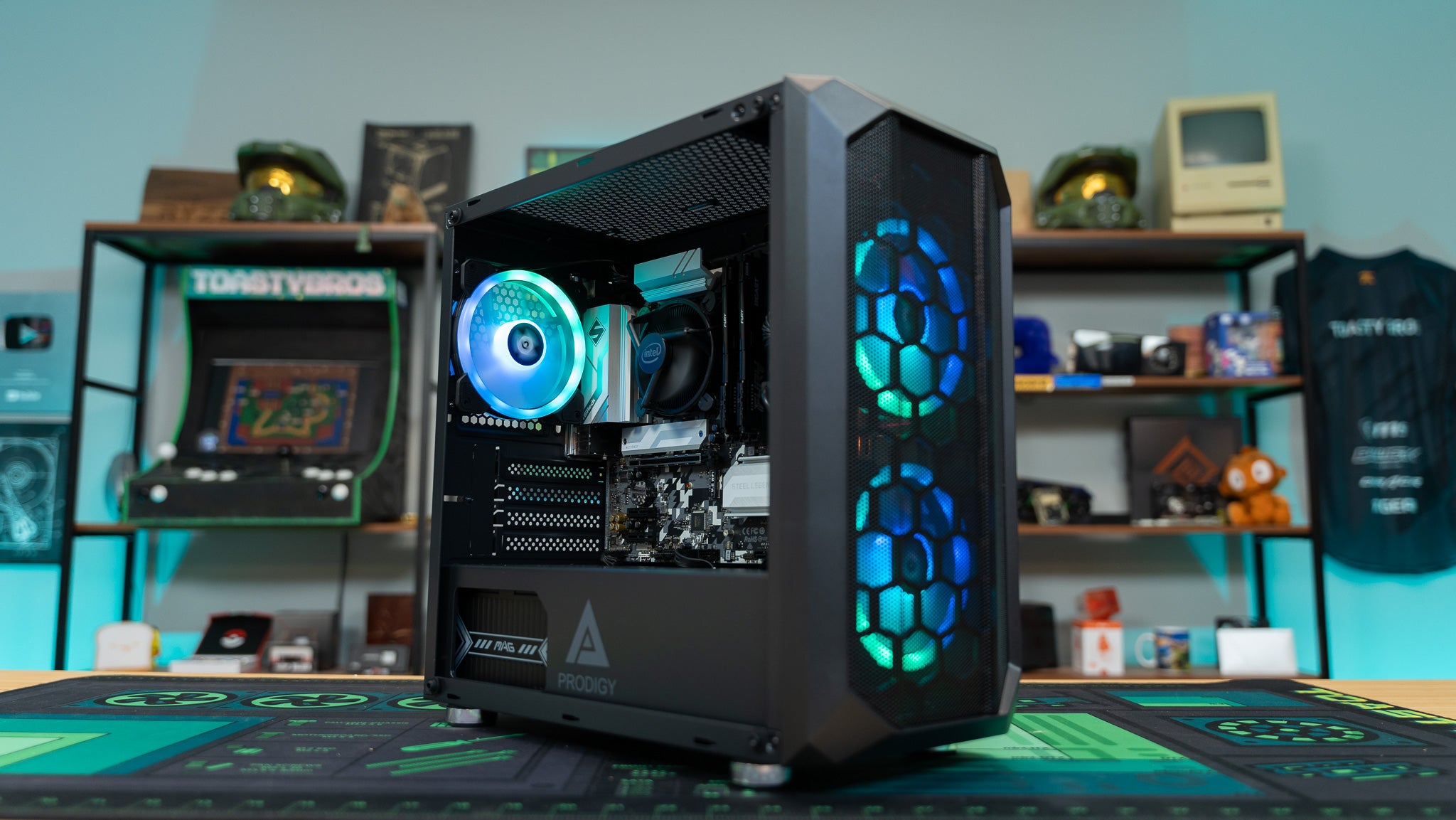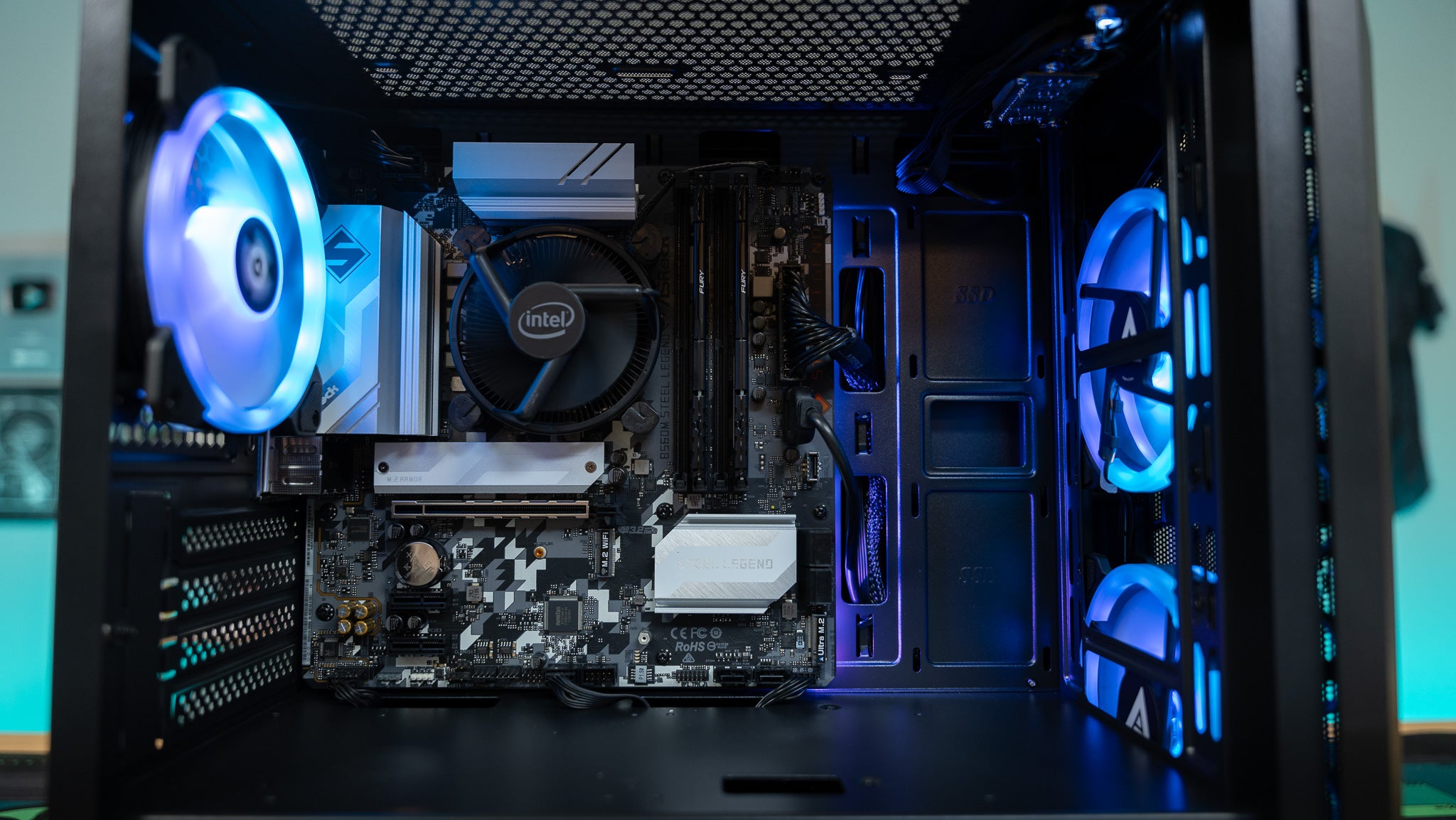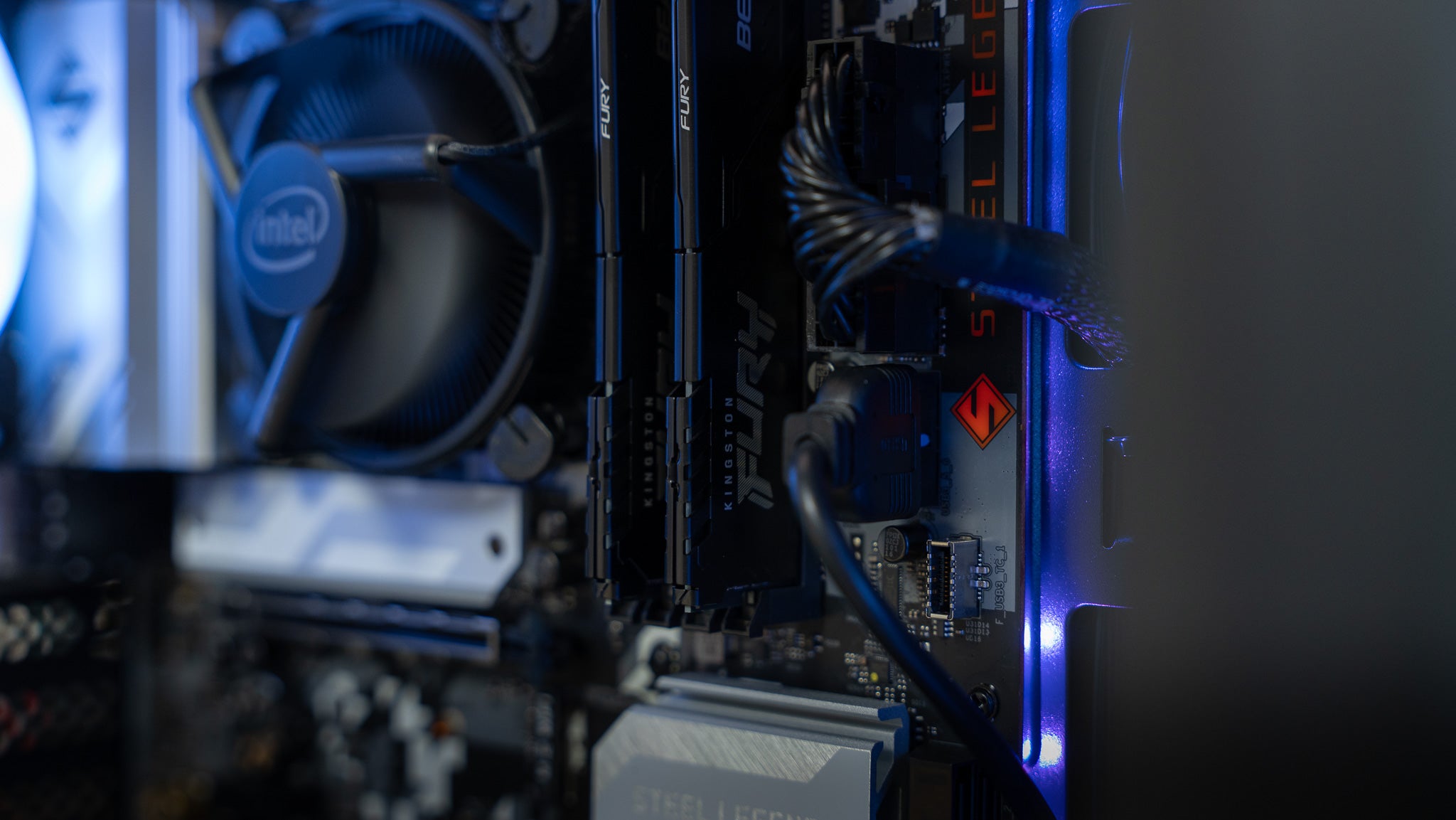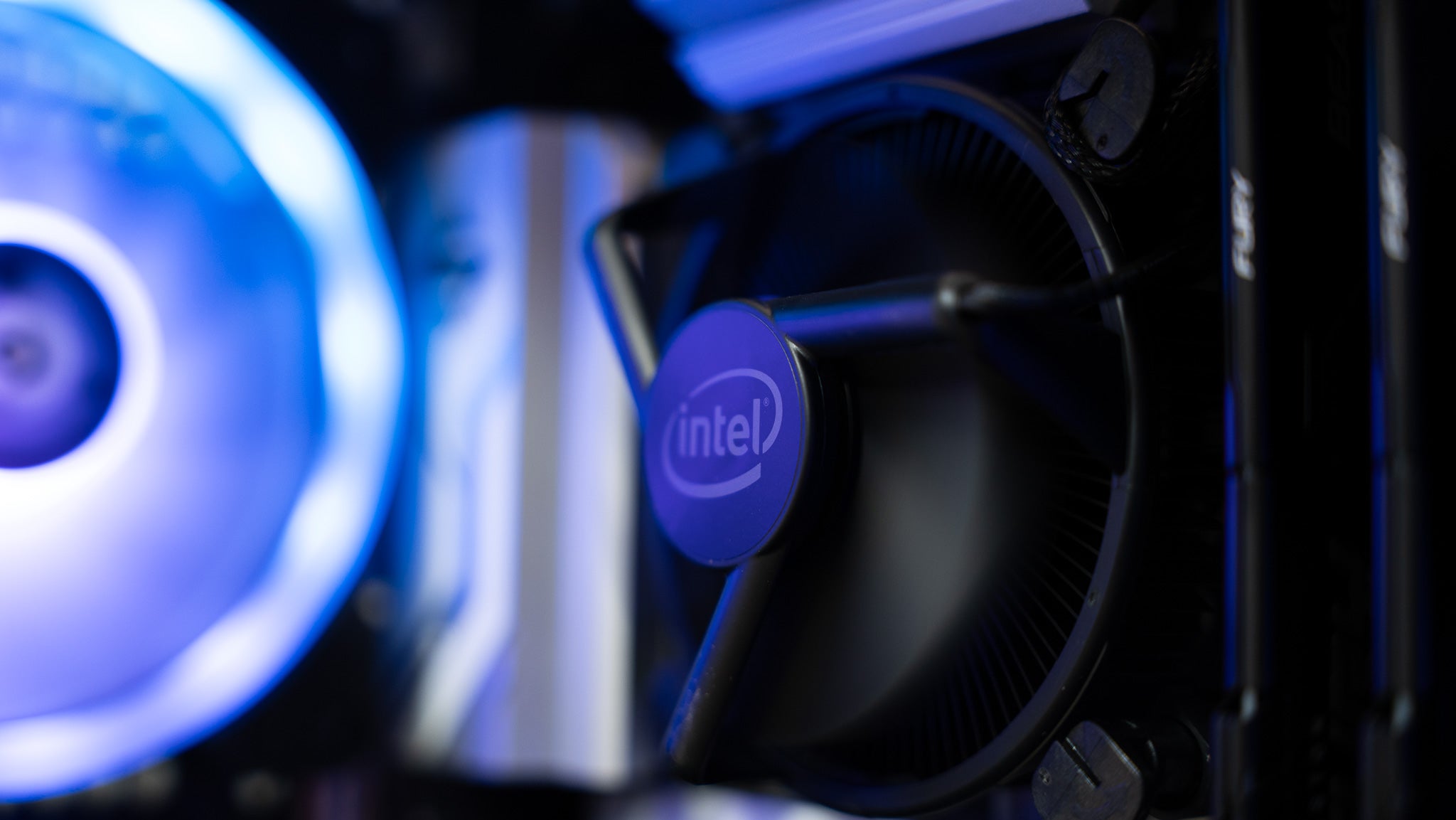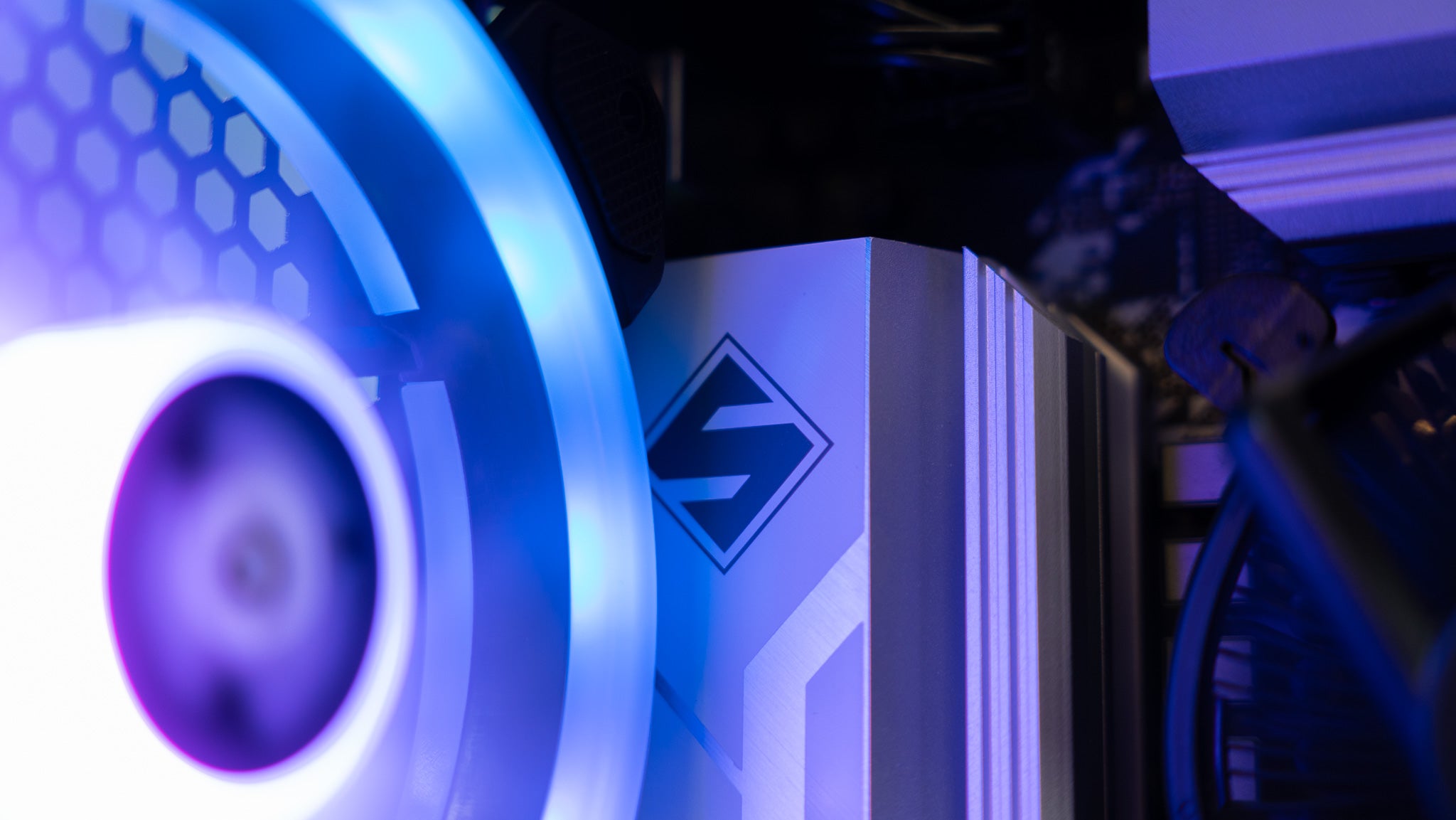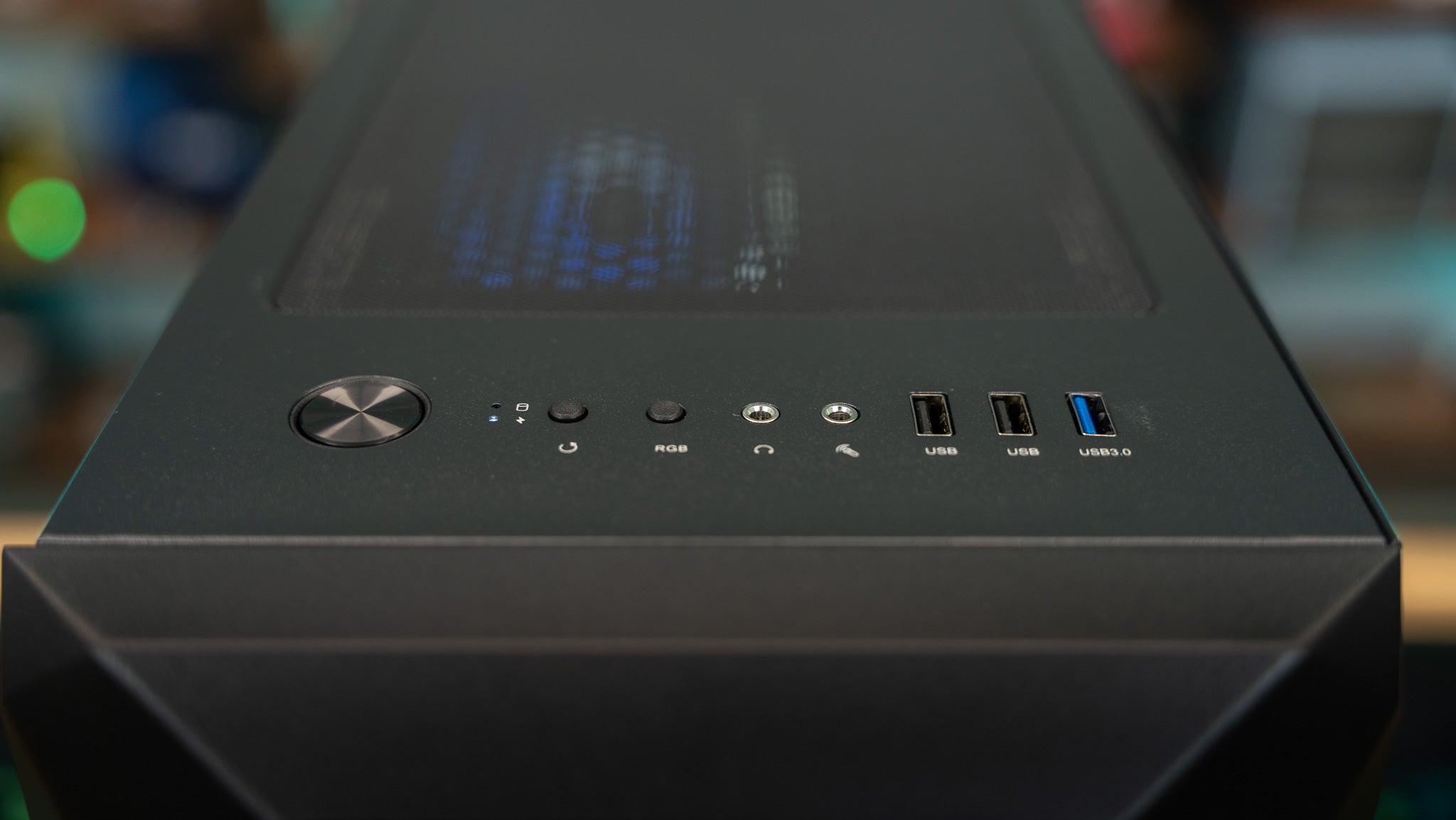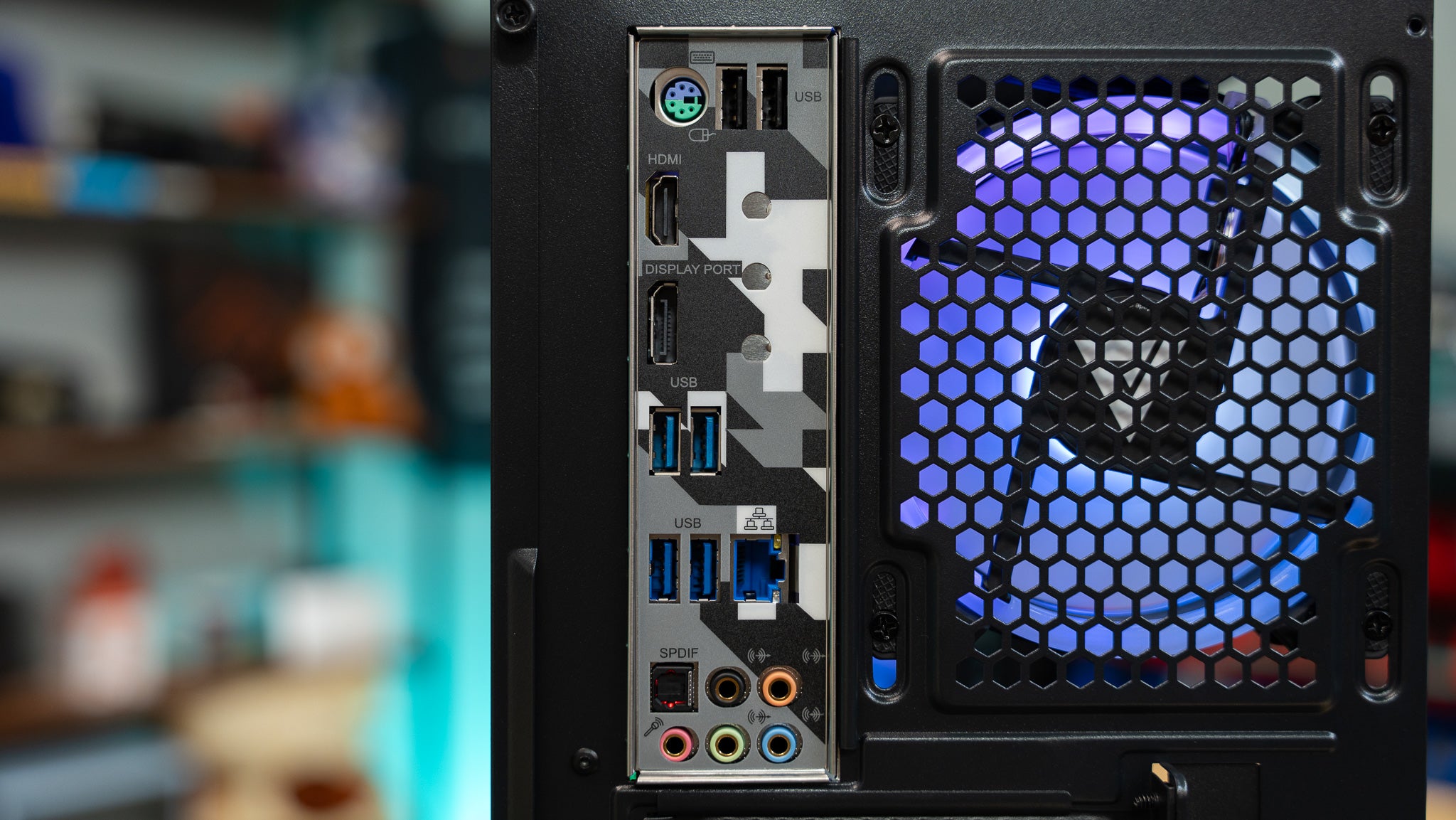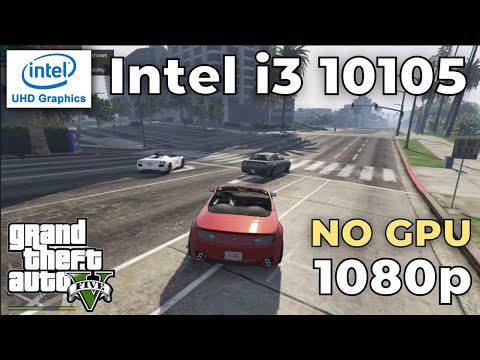 Upgrade Path Starter - i3 10105 eSports Gaming
---
We love the Intel i3 CPUs simply because they're soo affordable and allow for entry-level gaming and a great upgrade path! This system comes with an Intel i3 10105 4 Core 8 Thread which can handle games like Fortnite, Roblox, CS:GO, Valorant, Rocket League, and many more. It also comes with a lightning-fast NVMe M.2 SSD making transfers, game launches, and much more incredibly quick. This system compares very closely to the 3200G Ryzen APU, but it has a much stronger CPU so with a dedicated GPU it will perform much better!

This system does not have a dedicated GPU; it uses an Intel CPU with Intel 630 Integrated graphics. It is very easy to upgrade by installing a dedicated GPU later. We recommend an RX 560, 570, 580, 5500XT, GTX 1050ti, or a GTX 1660 Super for this system.

Windows 10 Pro comes installed, tested, and activated; the PC comes with a power cord. WIFI is NOT included as we recommend running ethernet. A USB WIFI adapter can be purchased separately if needed.

PLEASE NOTE: Pictures may not match based on parts availability. The system will have the following components comparable to the ones in the photos:

| | |
| --- | --- |
| CPU | Intel Core i3 10105 4 Core 8 Thread |
| GPU | Intel Graphics |
| RAM | 16GB DDR4 3200Mhz (2x8GB) |
| Storage | 500GB NVME M.2 SSD |
| MoBo | H410M (Or Better, Depending On Stock) |
| PSU | 500W 80+ Bronze  |
| Case | Apevia Prodigy-BK with 3 120mm RGB Fans |
| Cooler | Stock |


*Unfortunately, we can only offer free shipping to the continental US, but we offer a discounted shipping rate on this product.

Get it between*
-
*Please note that delivery times provided are estimates and not guaranteed. While we make every effort to deliver your order within the estimated timeframe, unforeseen circumstances or logistical challenges may cause delays. We apologize for any inconvenience this may cause. If there are any significant changes to your delivery schedule, we will promptly notify you. Thank you for your understanding and patience.

2021-08-22 13:07:45 -0400
Don't Forget!
View all