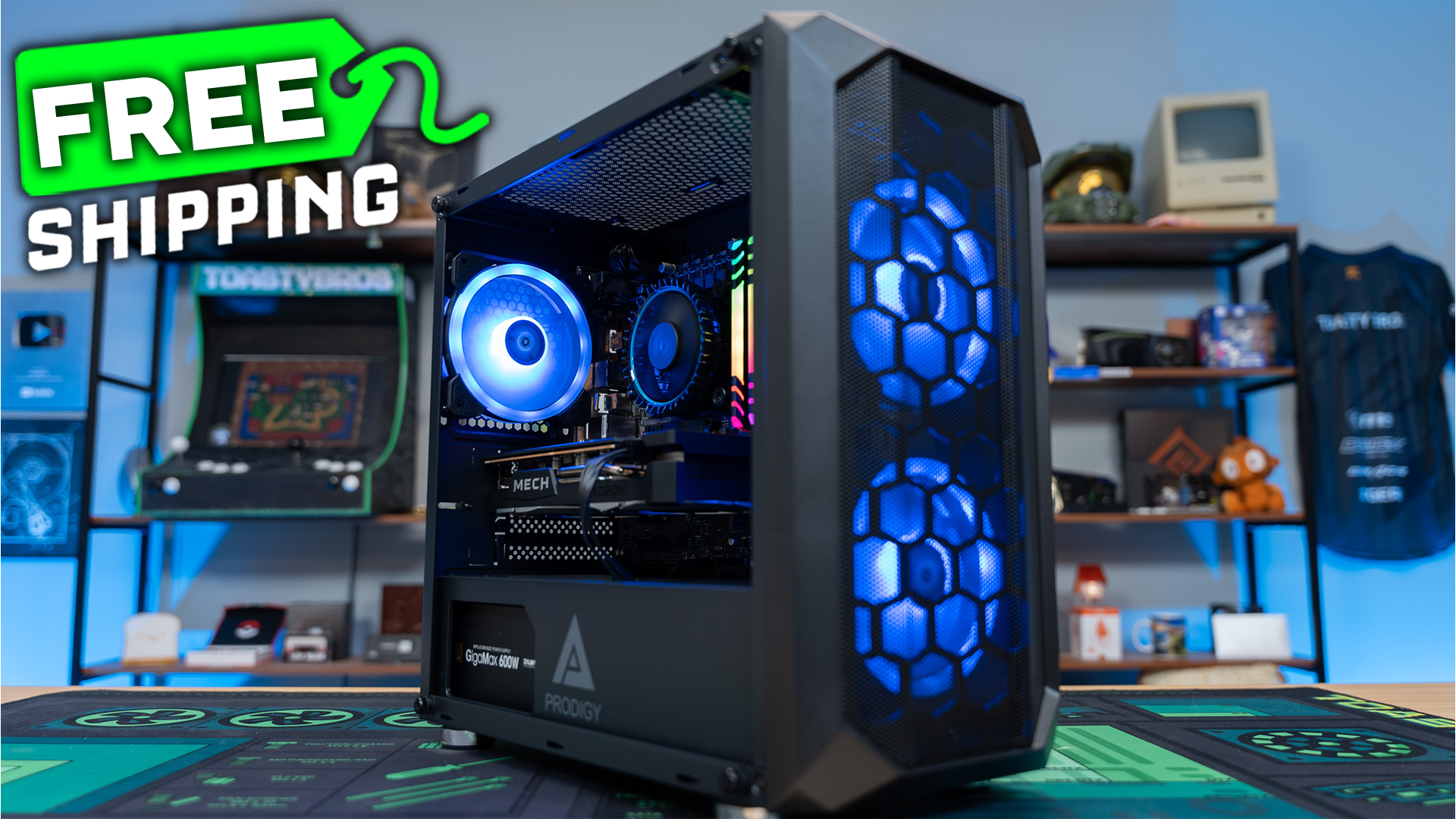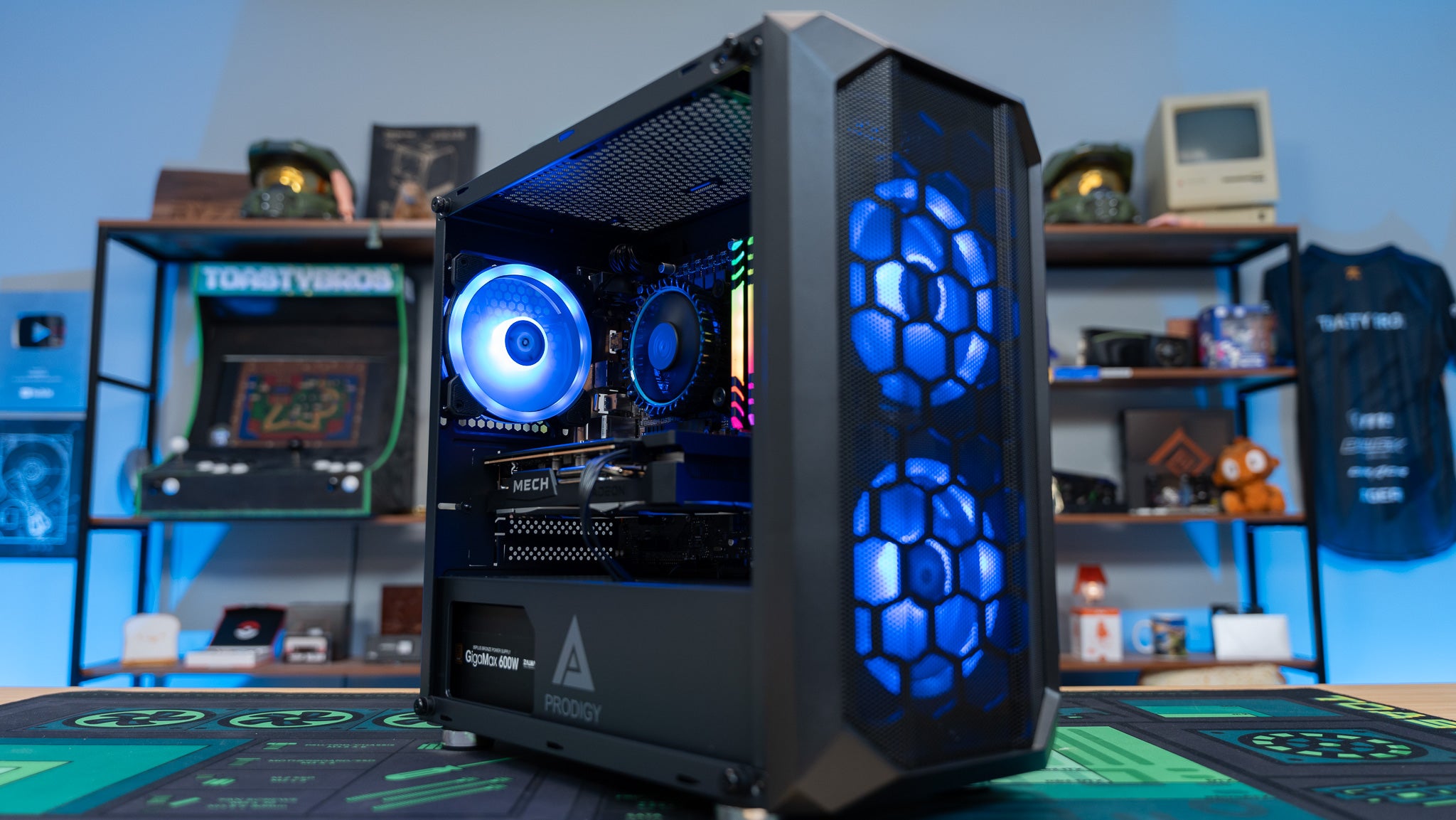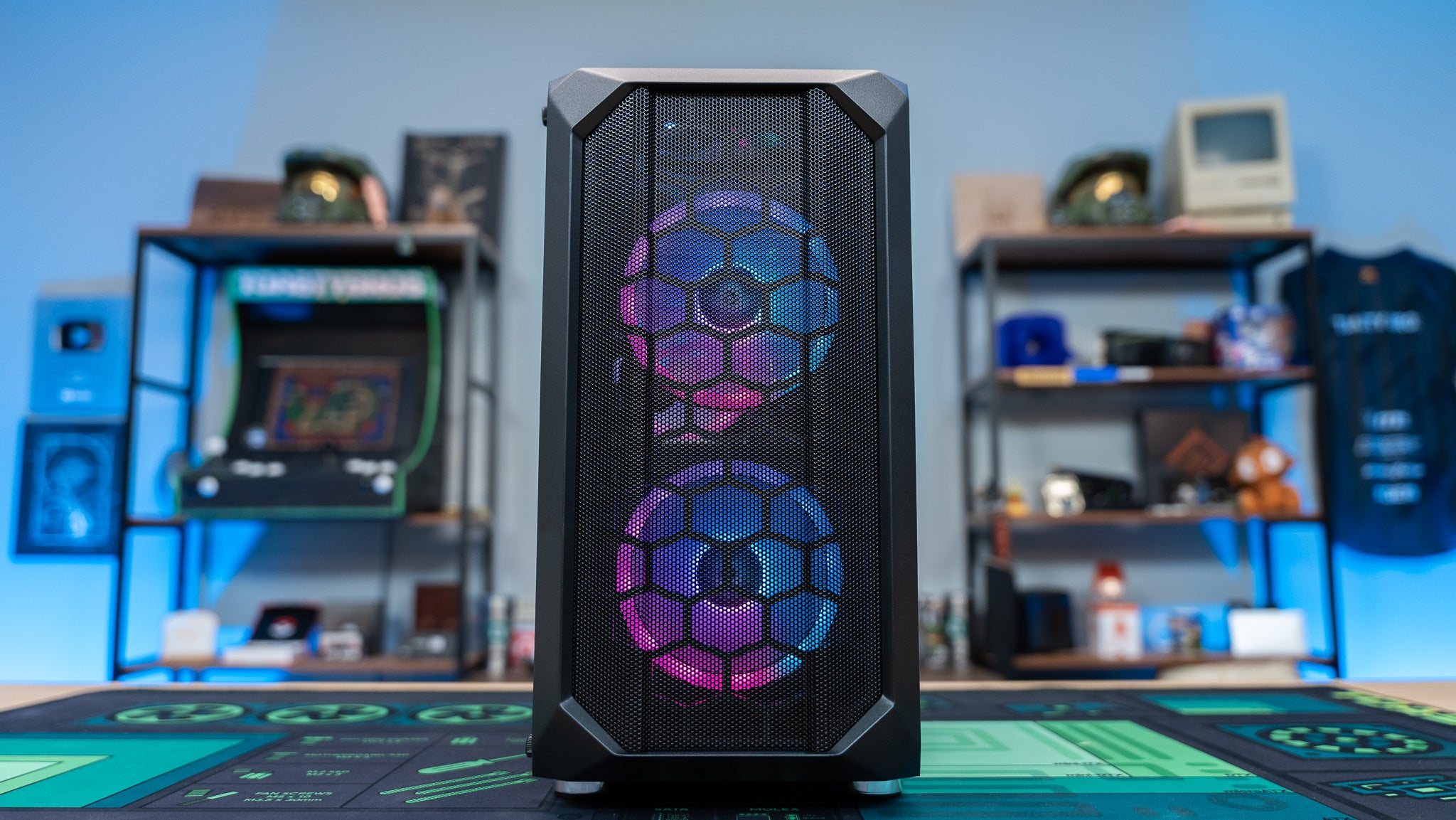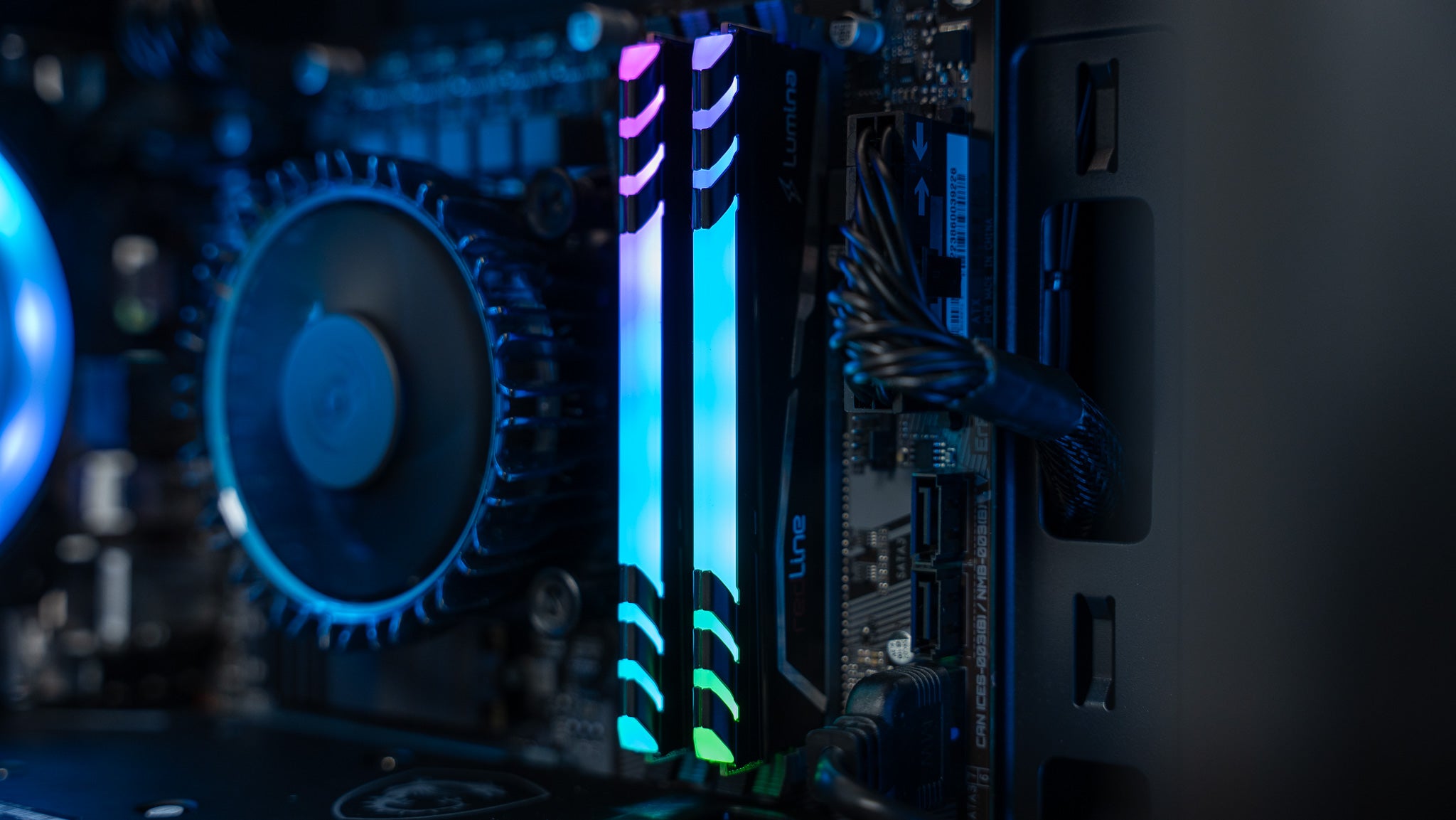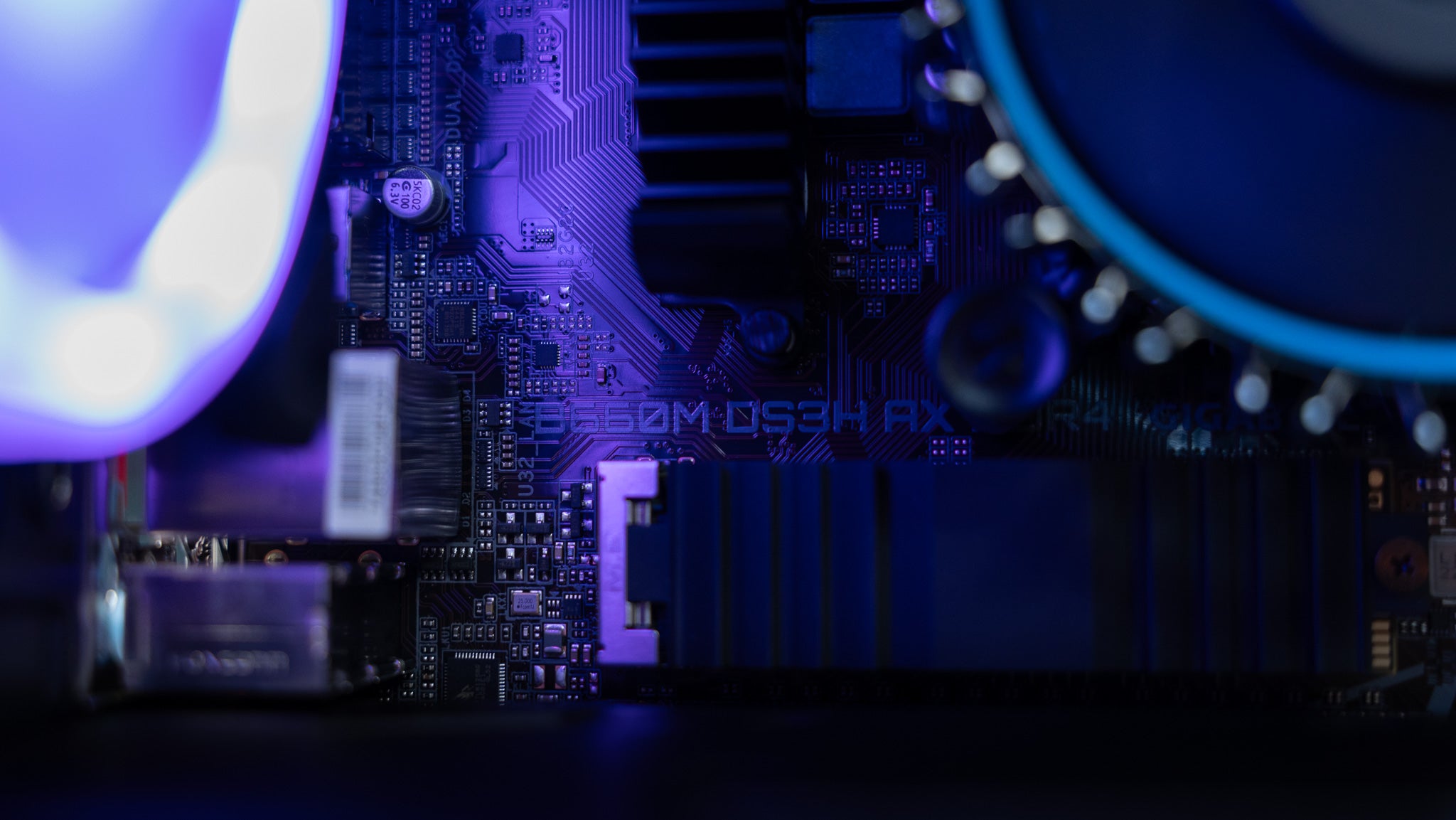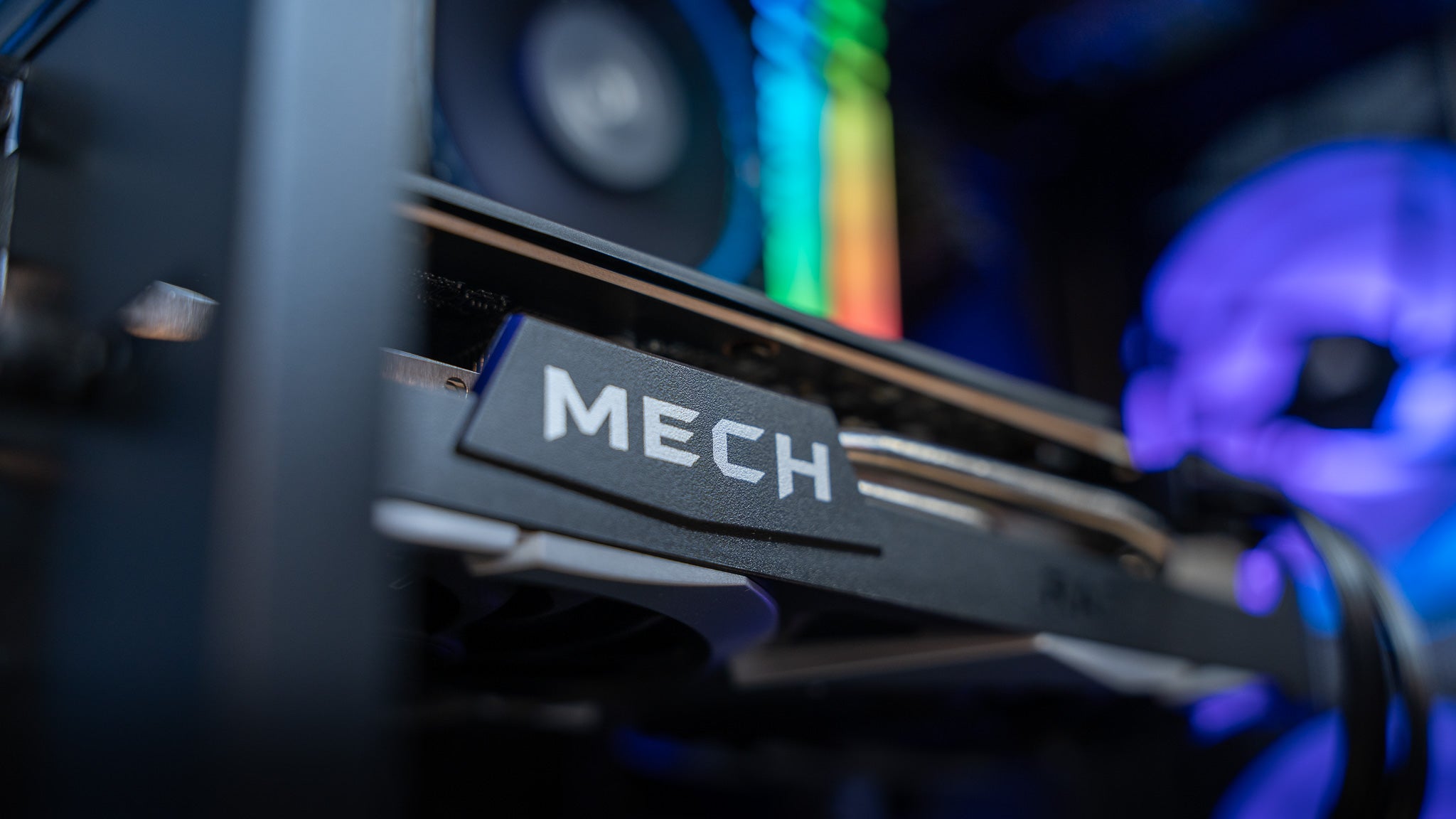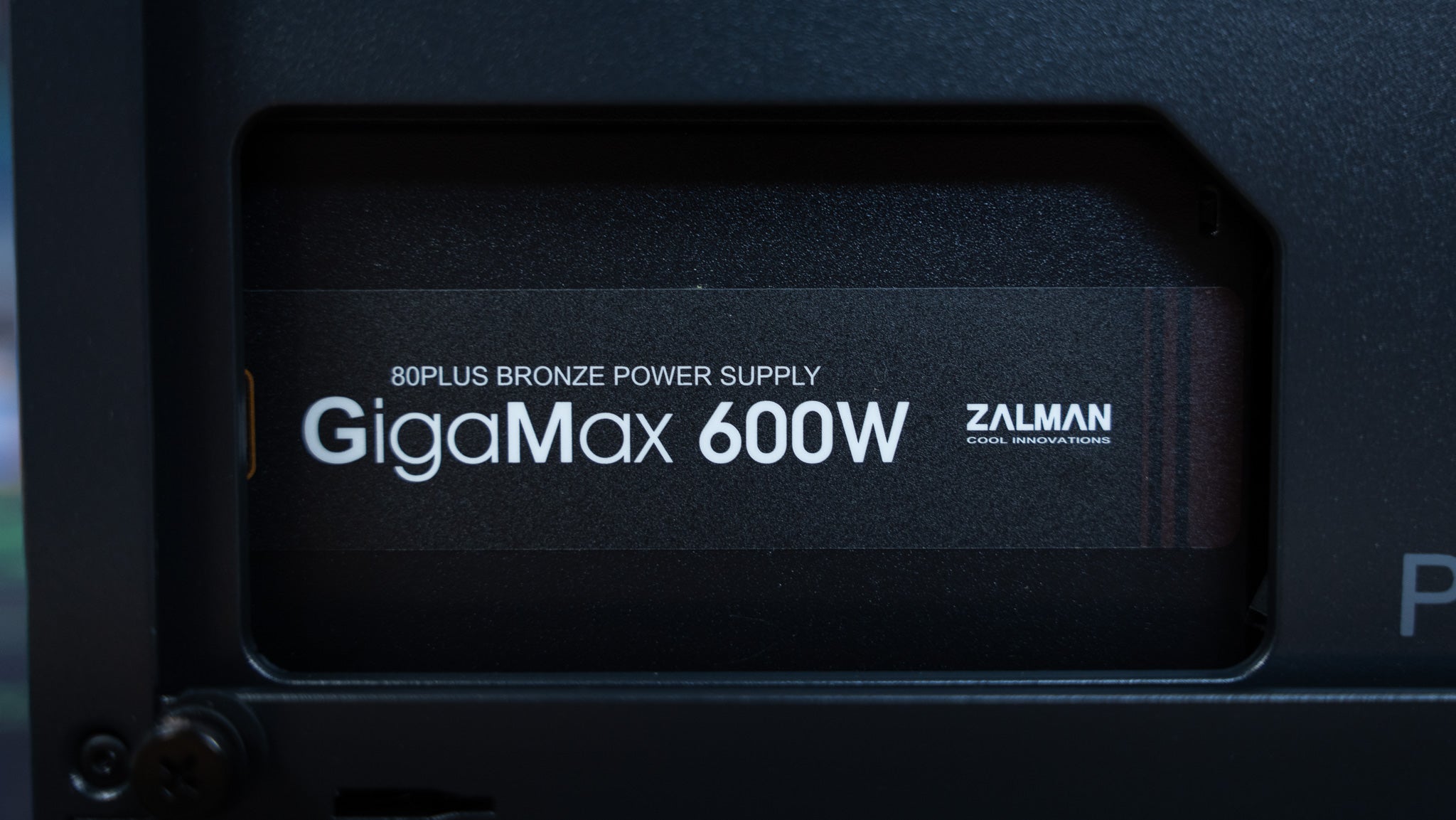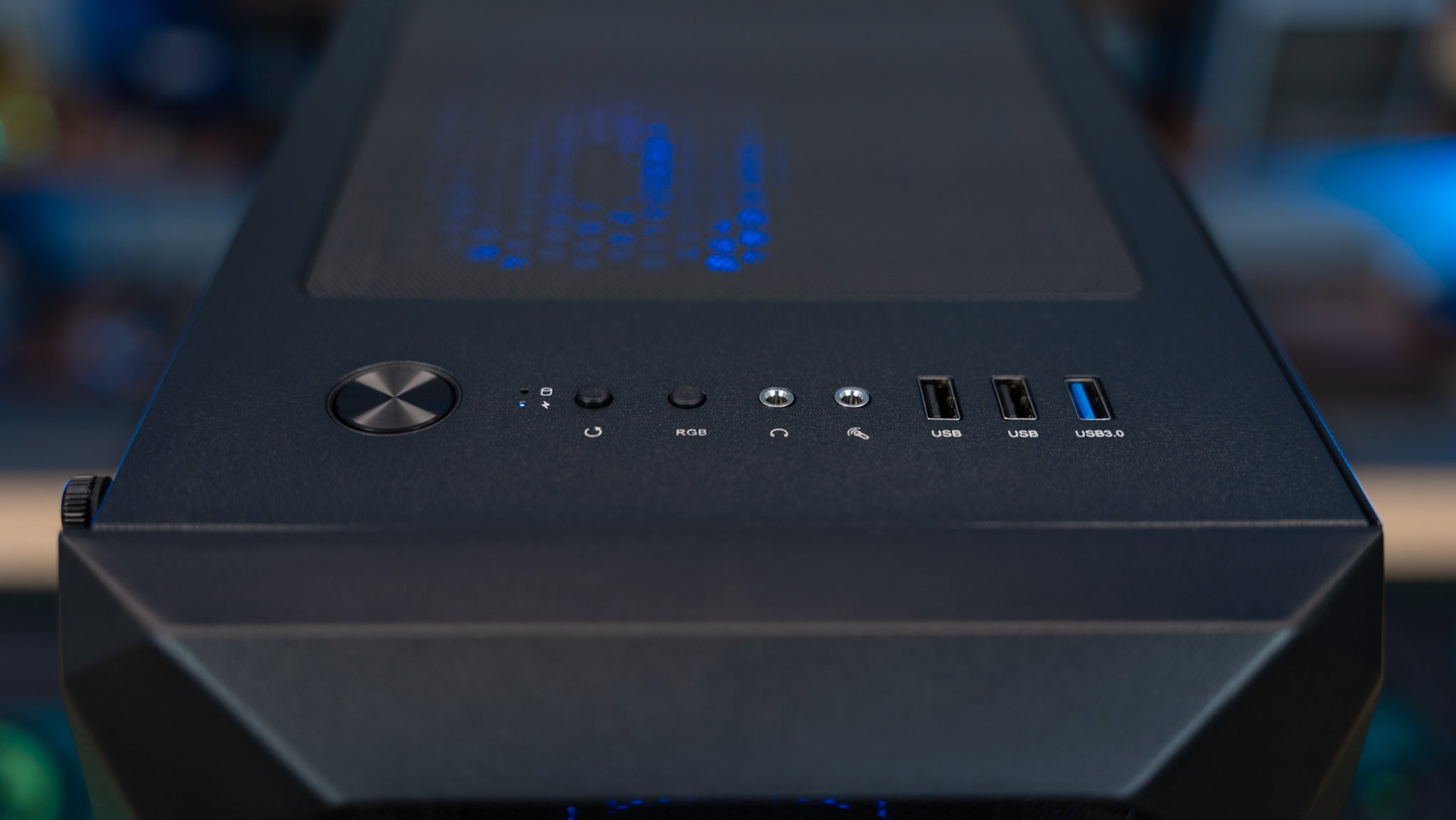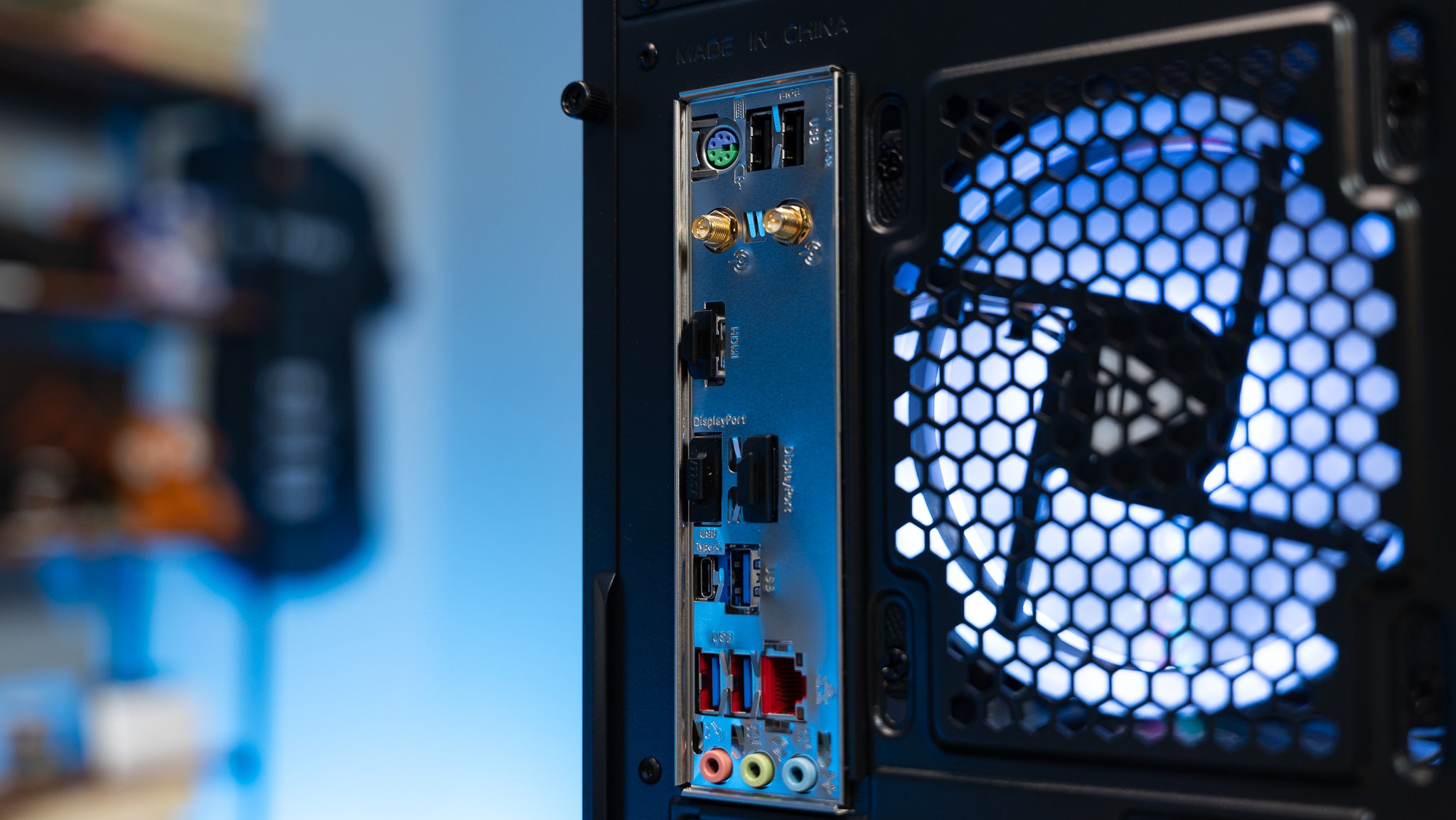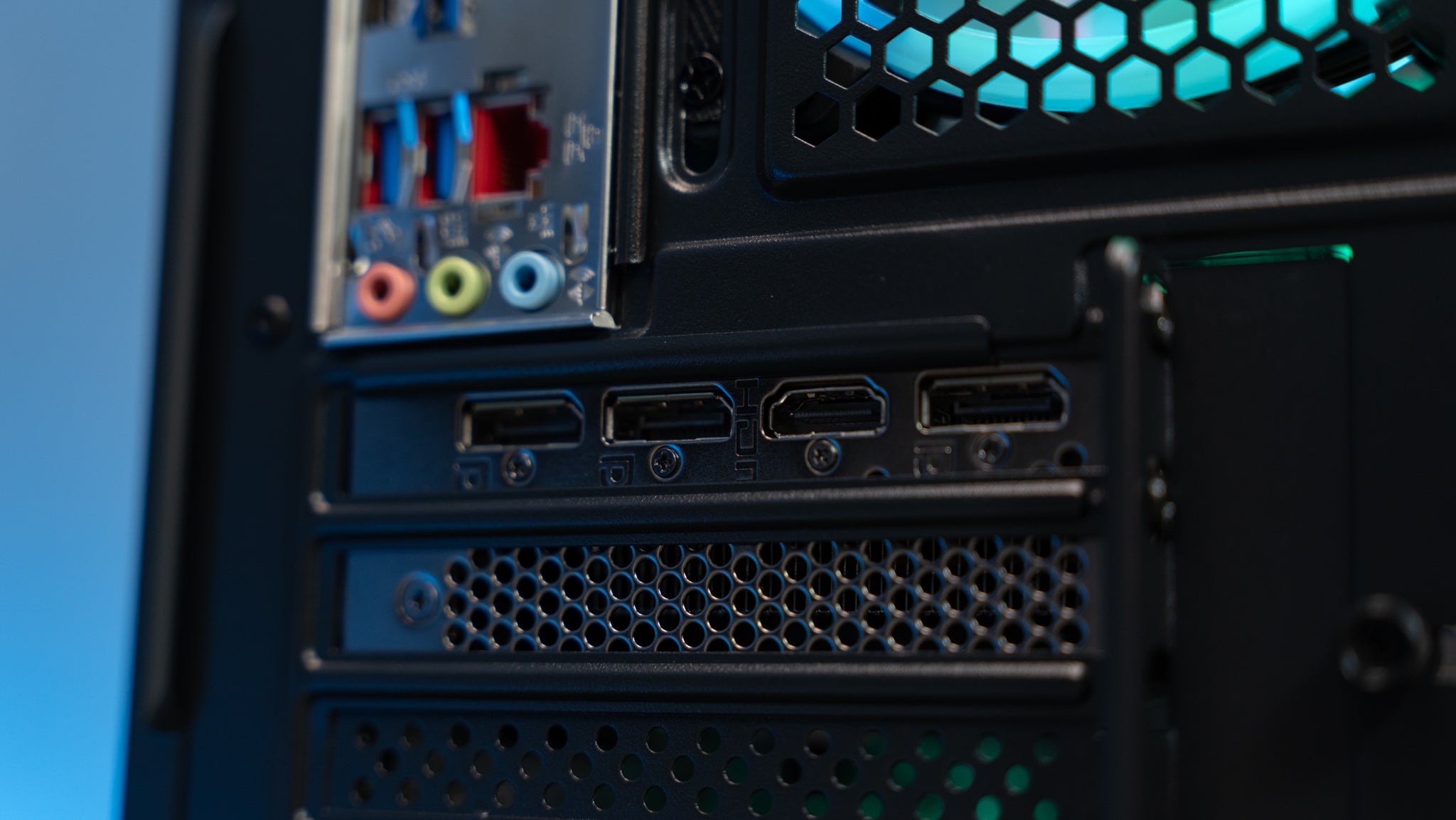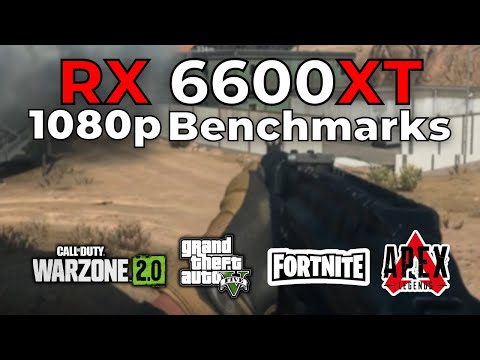 Premium Streamer PC - Intel i5 12400F + RX 6600 XT
---
Here's an awesome build that we tailored just for gamers and streamers! This system will play 1080P and 1440P Esports and even Triple-A Titles and maintain over 60 FPS. These systems come with the Intel i5 12400F 6 Core 12 Thread, one of the best six core CPU's on the market, and the best bang for buck RX 6600XT 8GB we could find! Windows 11 Pro is installed, tested, and activated. A power cord is included, but WiFi is not. The RX 6600XT performs closely to an RTX 3060 and the Intel i5 12400F performs closely to the Ryzen 5700X or Ryzen 7600X

PLEASE NOTE: Pictures may not match based on parts availability. The system will have the following components comparable to the ones in the photos:
| | |
| --- | --- |
| CPU | Intel i5 12400F 6 Core 12 Thread |
| GPU | RX 6600 XT 8GB GDDR6 |
| RAM | 16GB (2x8GB) DDR4 3200Mhz RGB |
| Storage | 1TB NVMe M.2 SSD |
| MoBo | B660M (or equivalent) |
| PSU | 600W 80+ Bronze |
| Case | Apevia Prodigy + 3 RGB fans |
| Cooler | Stock |


*Unfortunately we can only offer free shipping to the continental US, but we offer a discounted shipping rate on this product.

Get it between*
-
*Please note that delivery times provided are estimates and not guaranteed. While we make every effort to deliver your order within the estimated timeframe, unforeseen circumstances or logistical challenges may cause delays. We apologize for any inconvenience this may cause. If there are any significant changes to your delivery schedule, we will promptly notify you. Thank you for your understanding and patience.

2022-02-02 10:21:51 -0500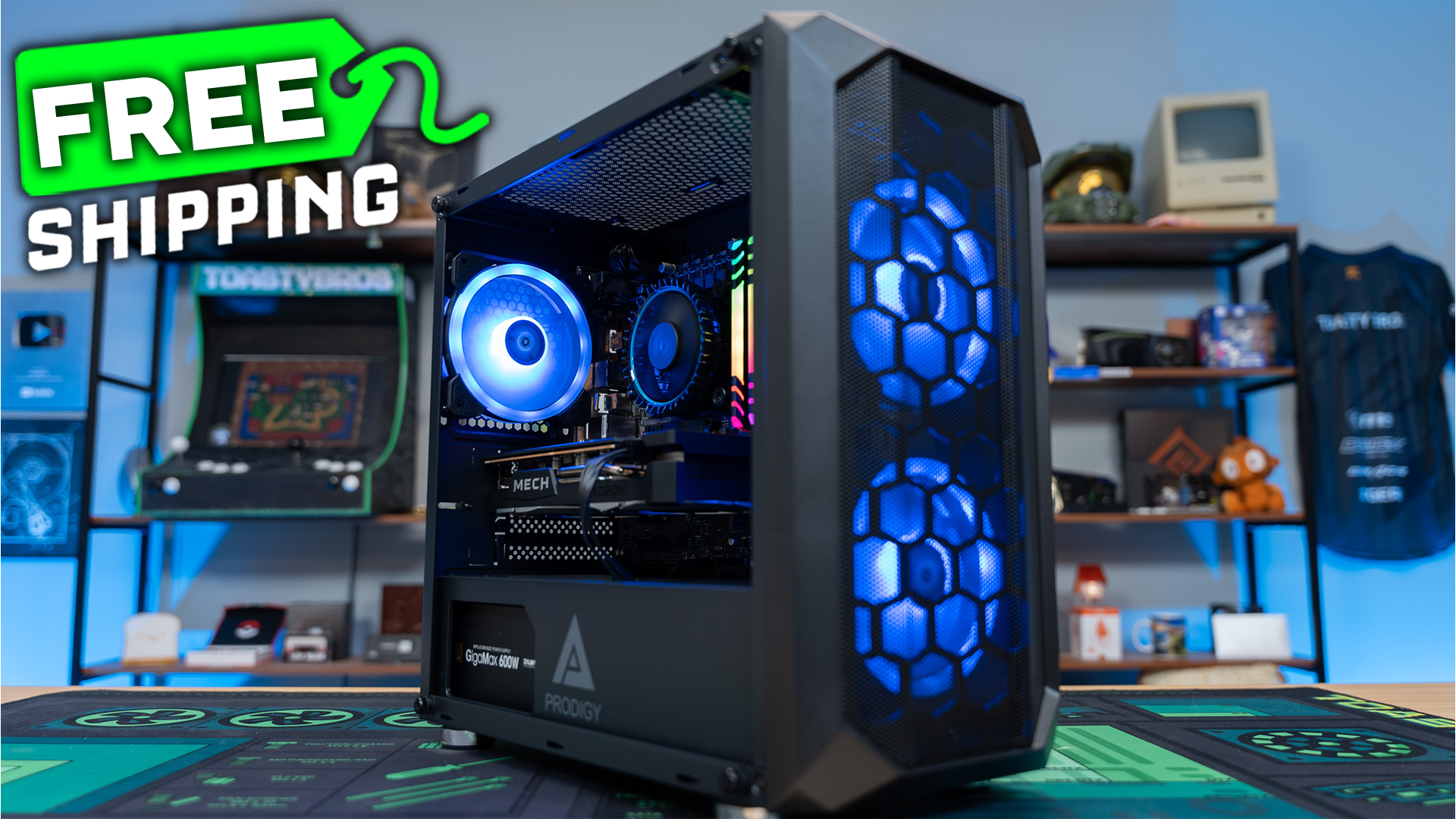 Don't Forget!
View all