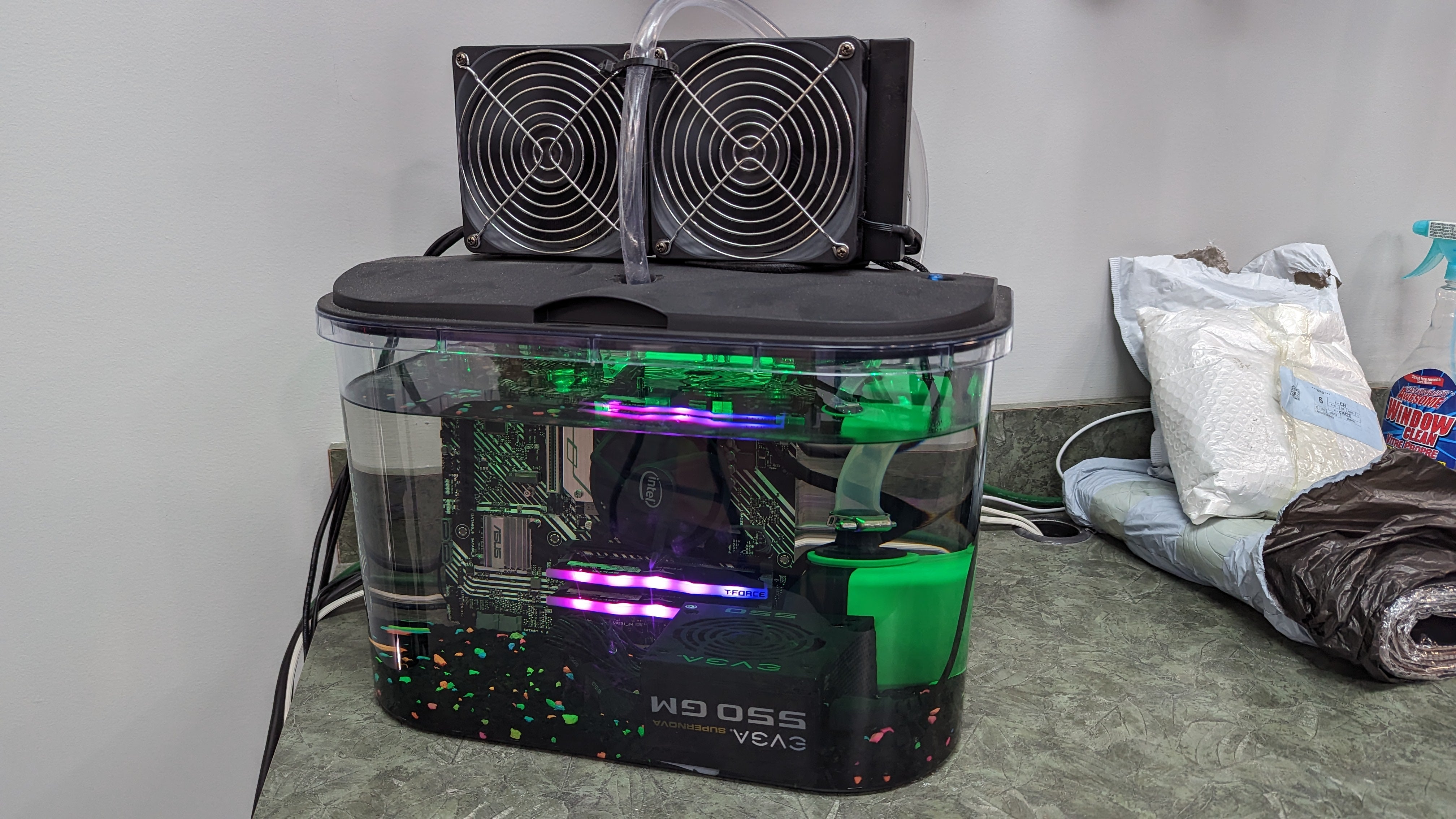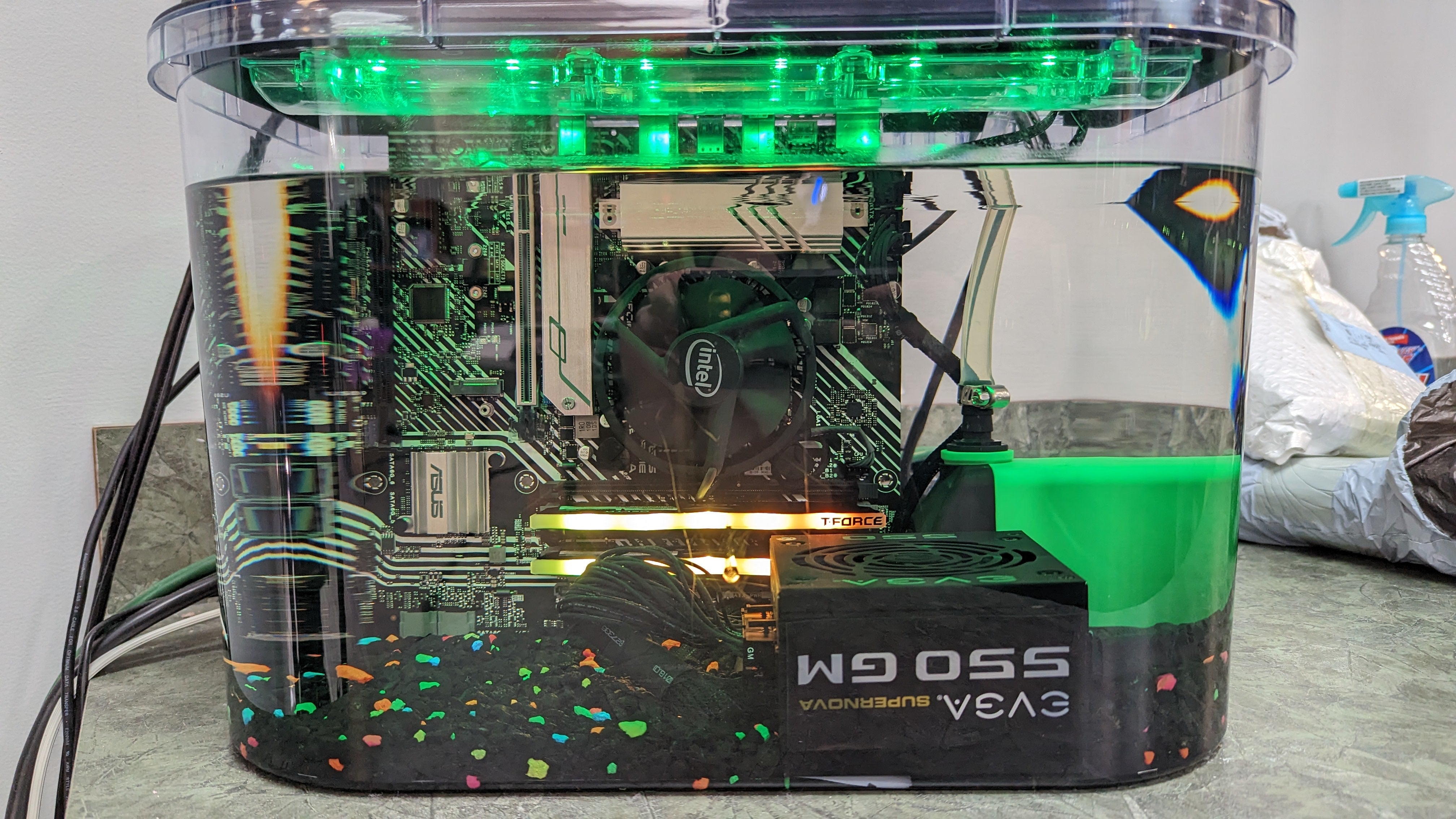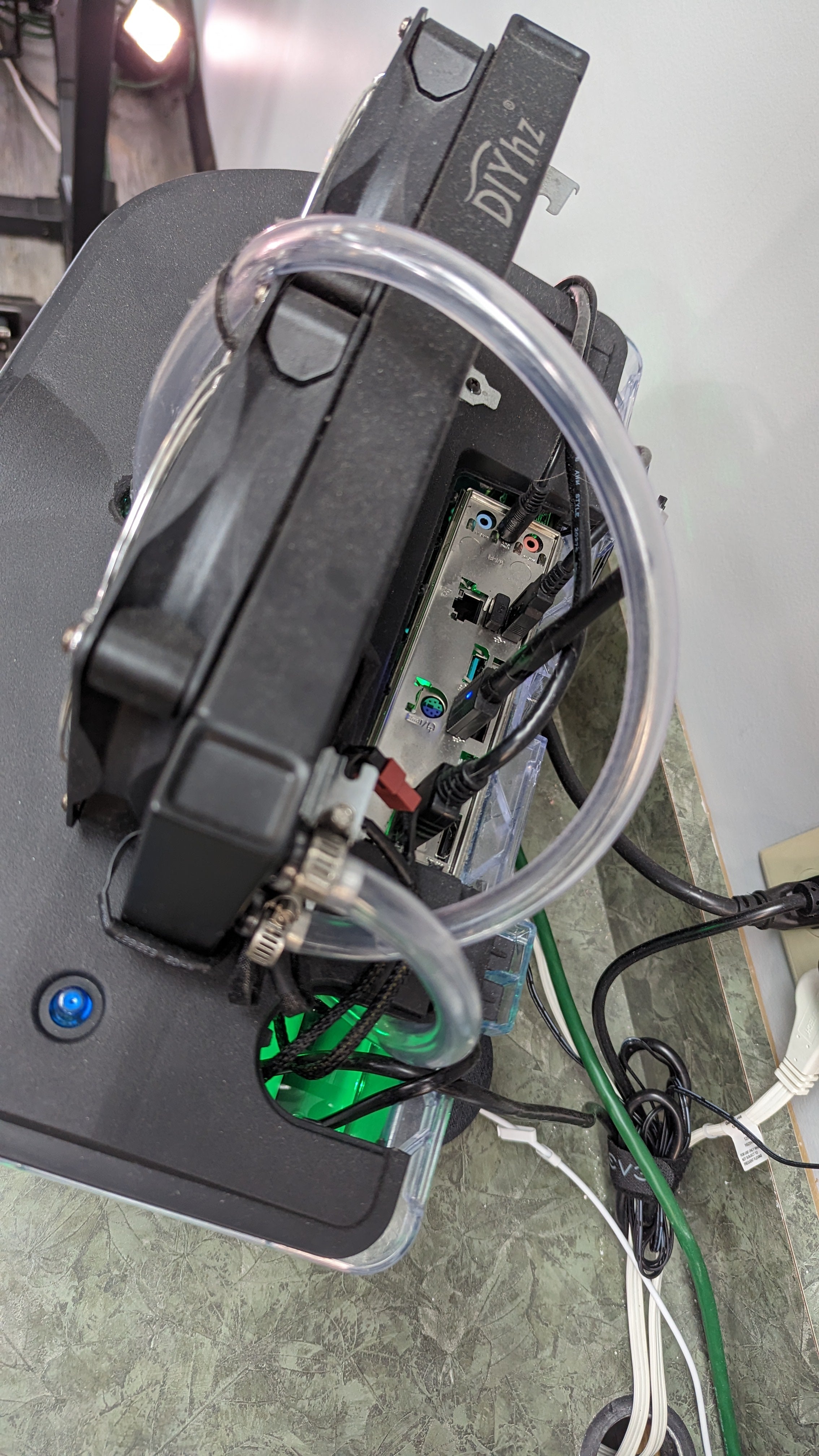 Mineral Oil PC - Intel i5 11500 (Fish Tank PC)(In Store Only)
---
Since we decided to make a whole new Mineral Oil gaming PC we are letting our original "First Ever Windows 11 Mineral Oil PC" go! This PC has worked great since we built it and has never had issues with overheating. This PC is an absolutely no warranty system, due to its riskiness with spilling, cracking, a part failing, etc. But we will be glad to demo it for you. Parts can be reused outside of the mineral oil build if desired by using brake cleaner or rubbing alcohol to clean the oil off, we have done this many times! 
ToastyBros YouTube Video - https://www.youtube.com/watch?v=Ya-Xt3Y16Lw&feature=youtu.be&ab_channel=ToastyBros
Intel i5 11500 6 Core 12 Thread with stock cooler
Asus Prime B560M-A
TeamGroup T-Force Delta RGB 16GB DDR4 3200Mhz 
WD 500GB NVMe M.2 SSD
EVGA 550W 80+ Gold Fully Modular SFX
Pond Pump + Radiator + Silicon Tubing + Dual 120MM Fans all included along with about 3.5 - 4 gallons of mineral oil. We can drain most of the oil out of the system into jugs upon purchasing if the purchaser would like. 
Get it between*
-
*Please note that delivery times provided are estimates and not guaranteed. While we make every effort to deliver your order within the estimated timeframe, unforeseen circumstances or logistical challenges may cause delays. We apologize for any inconvenience this may cause. If there are any significant changes to your delivery schedule, we will promptly notify you. Thank you for your understanding and patience.

2023-03-29 10:23:20 -0400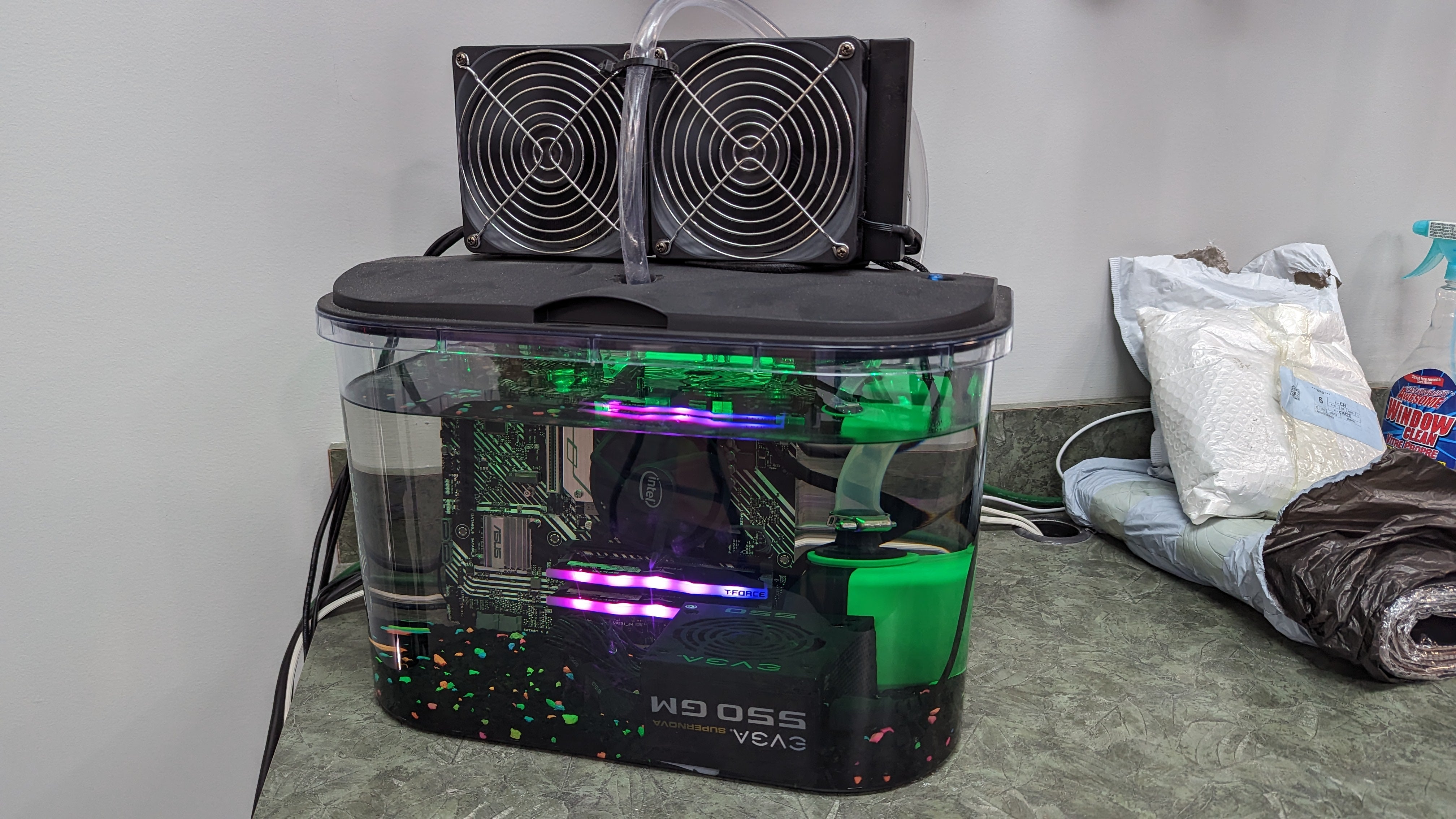 Don't Forget!
View all